AWARD WINNING
Our multi-award winning products are designed and handmade in Australia with a focus on sustainability and open-ended creativity. The range is a game changer, eliminating plastic packaging and synthetic chemical colours. Our products are a minimum 98% compostable and derived from renewable plant sources.
The Eco Art and Craft difference: no paraffin, no palm oil, no beeswax, no mined micas or clays, no synthetic colours, 100% GLUTEN FREE and Vegan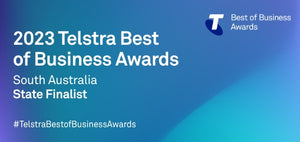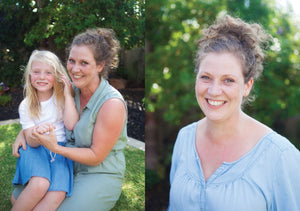 ABOUT ECO CRAYONS
As a parent and a teacher I want to know that the children in my circles are using safe art mediums to draw, paint, explore, inquire, mould and build.
PLANT BASED: made from 100% plant waxes and butters.  The colour range is derived from plant, root, spice, vegetable, seed, and flower pigments.  All art mediums are vegan, nut free, egg free, gluten free and dairy free making them a safe and natural alternative.
NON-TOXIC: the best part is that they are 100% non-toxic!  Free from plastic, synthetic fillers, heavy metals, asbestos, paraffin (petroleum), parabens, and palm oil.  All waxes and colours are food grade so if they do make their way into little mouths they are completely safe.
CONTINUE READING...
These crayons are so easy for my little one to hold and it doesn't matter if he chomps on them a little! They are way harder for him to break than regular crayons too, so we don't end up with little teeny crayons and no big pieces to hold
KATE
Not only are Naomi's products absolutely beautiful, she is also a pleasure to work with. I emailed her yesterday about a product that wasn't on her website and not only did she have them but they were delivered 24 hours later. Highly recommend.
SARAH
We are so happy with these paints! When I purchased I didn't realise the versatility that you can make the powder into a paste or watercolour paint. The kit comes with everything you need and instructions for mixing. Just so damn happy!
SORCA
Eco Art and Craft acknowledges the Traditional Custodians of the lands we live on - the Adelaide Plains - Kaurna Land.
We pay our respects to all Elders, past and present, of all Aboriginal and Torres Strait Islander nations. We also wish to acknowledge and respect the continuing cultures and strengths of Indigenous peoples throughout the world.